To take or not to take food on the plane?
Travel most often causes great joy, so the preparation for it goes in advance, and trips to the airport are very exciting. Of course, from such emotions, you can forget about such an important thing as food. There is also an opinion that it is impossible to take it on board the plane.
There will be no intrigue – you can and should take food with you on board! Because not all airlines provide food, or it must be paid separately, as, for example, in low-cost airlines. On routes lasting less than three hours, in principle, there may be no food, or you will be pleased with a sandwich. Also, not all air carriers have a diverse menu, which may not be suitable for allergy sufferers, diabetics and other people who need certain nutrition. Just imagine how long you will be without food: the road to the airport, passing customs control and all the necessary procedures, boarding the plane, picking up your things on arrival and driving to the hotel. Do not start your trip with such hunger strikes. We strongly recommend that you take at least a snack with you.
To collect food in your hand luggage, check out the prohibited and permitted products in the country where you are flying in advance. Within the country, the requirements for transported products are usually milder. Also, look at the requirements of the airline you are flying with for hand luggage. This information is always publicly available, so there is no difficulty in this. The rules of import/export may change, so it is not necessary to focus on "it has always been like this", and you will not have to throw out products at the airport control.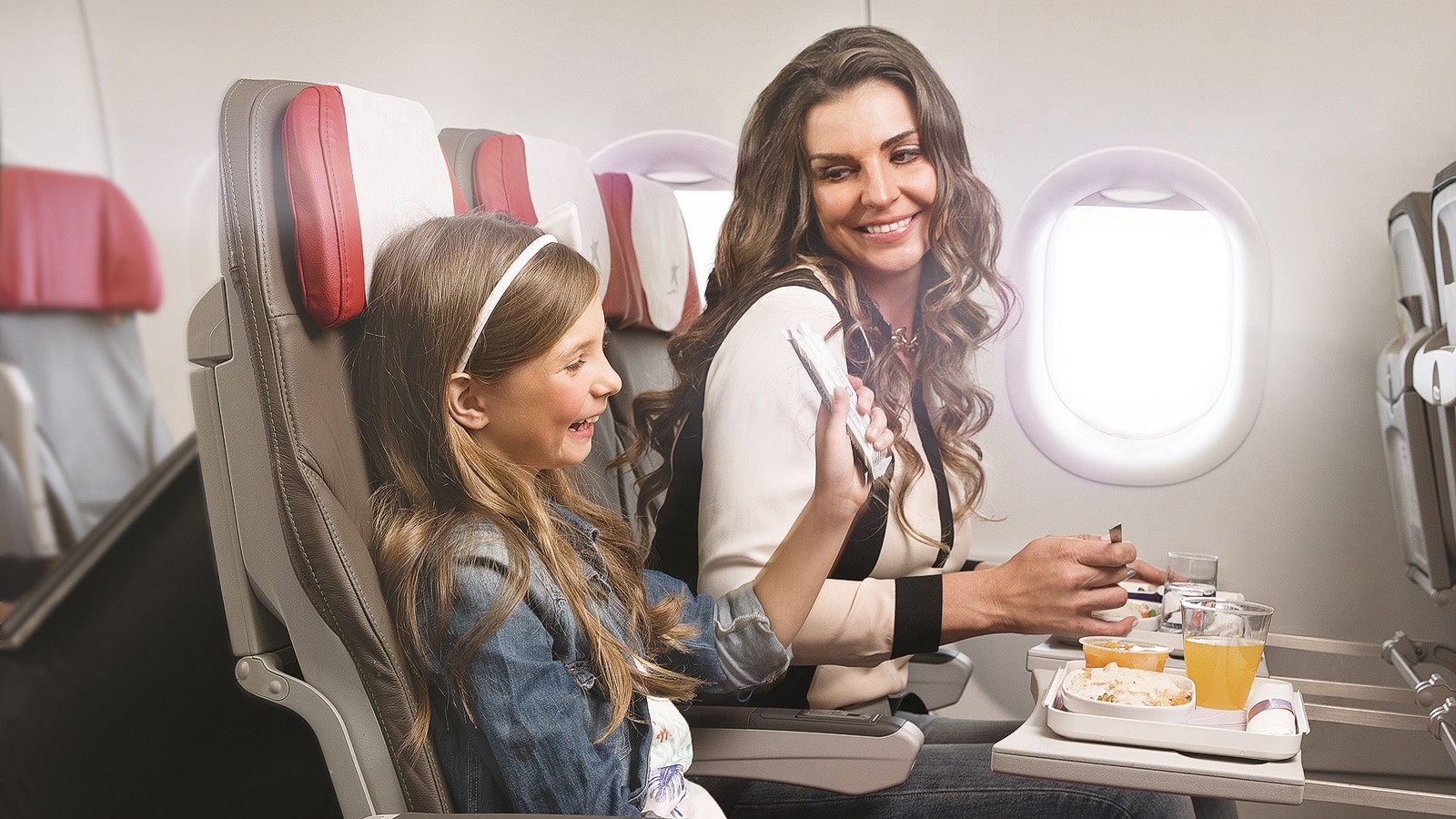 We understand what you can take with you from food to hand luggage and what you can eat approximately in the "safe" area of the airport. Many people will say that after customs control there are cafes and shops where you can have a snack. Let's not deny that this is a great way not to be hungry. But sometimes not everyone can afford it, because the price tag can "bite". The next point is the liquid, where some products fall. Recall that each passenger in hand luggage can carry no more than 1 liter of liquid, and each container should not exceed more than 100 milliliters, be no more than 20*20 centimeters in size and be transparent. The rule does not apply to products from Duty-free. Liquids in this case include ordinary water, any drinks (alcoholic and non-alcoholic), children's cereals (purees, juices, porridges), any caviar, jelly, pate, soups, honey, jam and canned food. As well as fermented milk products that have a liquid consistency, that is, in addition to milk and kefir, this includes yoghurts, soft cheeses (brie, camembert, mozzarella, ricotta, feta, etc.), glazed cheeses and much more. Therefore, this range of products should be packed appropriately. Keep in mind that in addition to such a liquid, you will also have another, non-food one.
In order not to drag extra liquid with you, you can ask for water on board. Russian air carriers will pour you water for free without any problems. In Europe and America, you may be denied water if you do not have your own bottle or cup, but they will offer to buy bottled water. Therefore, a small reusable cup will not be superfluous in your hand luggage. In addition, at some airports, there are drinking fountains in the departure area, where you can collect water and take it to the cabin. This can be easily done if the airline's hand luggage requirements are not prohibited.
It is useful to take lollipops and chewing gum with you, they will be an excellent assistant when your ears are blocked. For a snack, you can take a mixture of nuts, bars, chocolate, crackers, fruits, pastries, waffles and the like. You can also take sandwiches and vegetables with you. Take care in advance that everything is washed, cleaned and cut. Since you will not be able to hold a knife in your hand luggage. Once again, we will emphasize that these products are allowed to be taken if they comply with customs rules.
Everything should be packed in transparent bags and food wrap, so that there is no smell from the food and the customs service staff will highlight what you are planning to take on board the plane.
To sum up, do not starve on the plane! A small snack is not just possible, but also necessary to take with you. Start your journey with positive emotions, and not with an empty stomach.