Liquid in the plane - can I? What changes are coming at airports?
You can listen to this article in audio format in our podcast:

Everyone who has flown or is just going on their first flight knows the main rule of flights – the liquid on board is no more than 100 milliliters. This ban appeared due to increased security measures. Which were caused by the terrorist attack on September 11, 2001 and the incident when intruders were caught at the UK airport trying to bring an explosive liquid on board. Thus, since 2006 in Europe, and in Russia since 2007, there is a restriction on the carriage of liquids in the cabin.
Therefore, upon arrival at the airport, a series of checks begins. And passport control is nonsense against the background of how they sometimes inspect. Metal detectors, gas analyzers, X-ray television introscopes are used. Also, before entering the "clean zone", it is necessary to take off your outerwear, get out all phones, laptops and tablets. Girls with heels take off their shoes, and men with metal plaques take off their belts. Passage through a metal detector and personal inspection is possible. By the way, at this stage it is checked how much liquid you are carrying. This process takes a long time, and if there is a large passenger traffic, it can take several hours. Therefore, everyone arrives for registration in advance.
But, there was a pleasant news from Milan, which will simplify life for many passengers.
The Sea company, which manages the airports of Malpensa and Linate, plans to make flights more comfortable. That is, to return to the old rules in order to reduce the time for passengers, while leaving safety at the proper level. What does this mean for passengers? Quick boarding, the ability to carry liquid and cream more than 100 milliliters, and there will also be no need to take out mobile phones, laptops and tablets, demonstrating their performance. It sounds amazing, but how will it be in practice?
Thanks to large investments, the innovation process will be gradual. It will require the installation of automatic lines that will be able to automatically check hand luggage. The new devices will be able to detect explosives independently, which optimizes the work of the airport staff, who manually checks you before boarding. New technologies will also allow even a minimal percentage of explosives to be distributed, which will significantly increase the level of security inside the airport. Thus, a ban on the transportation of liquids is simply not necessary.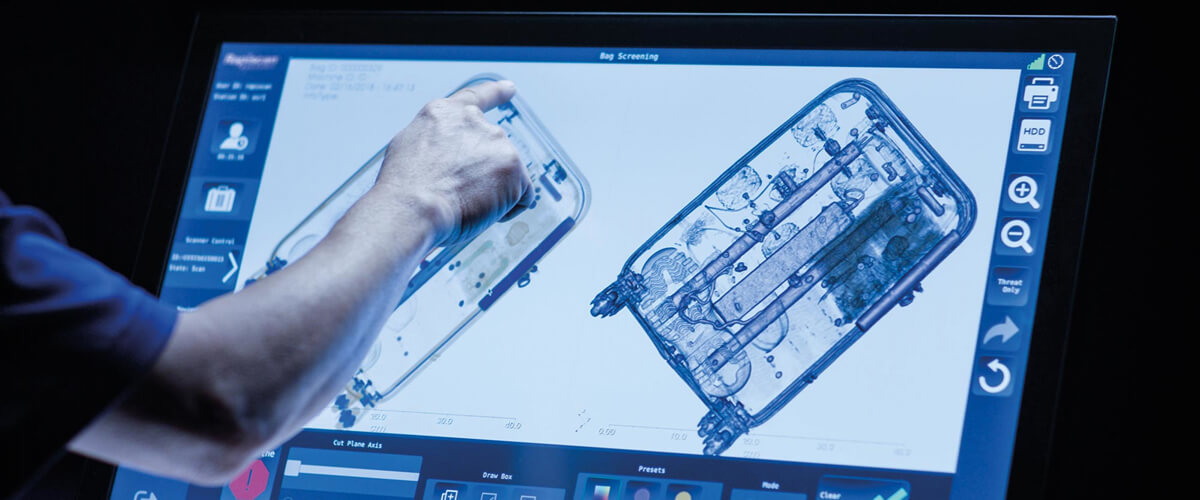 The capacity of such a device is about 250 people per hour, therefore, according to preliminary estimates, the number of queues should decrease. Also, the verification process itself should become more comfortable for passengers.
It is worth noting that innovations will not affect all Milan airports. By the summer of next year, it is planned to launch at Linate Airport, and towards the end of 2020 in Malpensa. In addition, the investment allows you to install 6 special kiosks for biometric facial recognition. Biometric data will be stored in them for a year, which will avoid the presentation of documents at each stage of the boarding pass. This will also speed up the process and will be convenient for those who often make flights, because passenger data will already be in the kiosk.
It also additionally plans to introduce racks for self-dispatch of luggage. This should also reduce the time at the check-in stands. Theoretically, it should look like this: you load your luggage yourself, weigh and label it yourself. If there is a preponderance, then its payment is made at the same counter by any electronic payment systems.
It is worth noting that Milan airports are not the first to plan to abandon this ban. But the Italians are trying to go through the introduction of automatic lines and biometric kiosks. The amount of investments amounted to 17 million euros for one innovation, and 21 billion. euro for six kiosks. The sums are colossal for many airports in the world and how they will show themselves in the work so far can only be assumed. Therefore, you should not hope for a rejection of the "100 milliliters" rule around the world. Of course, steps are being taken gradually, passenger safety is improving, but due to expensive technologies, this process can take several decades.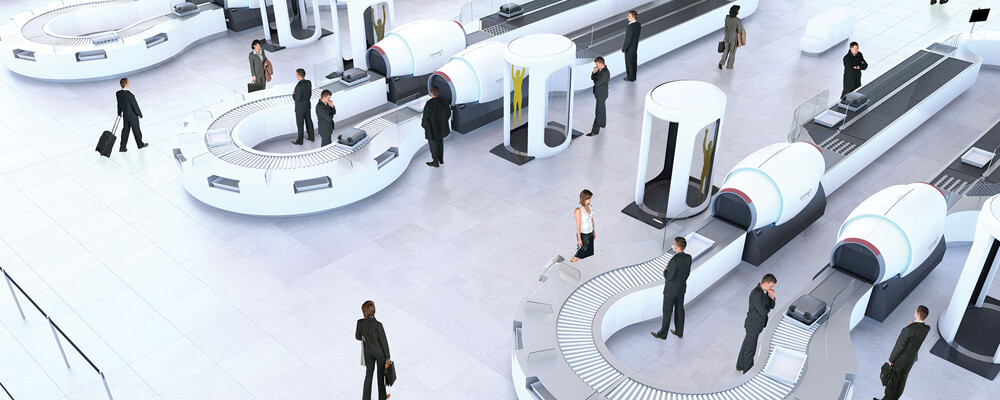 It is worth noting that many airports are switching to 3D scanners for viewing luggage with computed tomography technology. At first, it was tested at the airport. John F. Kennedy in New York and Schiphol Airport in Amsterdam. These tests are also carried out in order to waive the ban on the transportation of liquids. London Heathrow Airport plans to join these countries, for which $ 63.5 million has already been allocated for the installation of scanners. Plans for equipment have been announced until 2022, so there is a great prospect of lifting the ban on the transportation of liquids by 2023. It is also planned to install more than 300 scanners in the USA by next year. If the test modes are successful and there are no incidents, then in these countries there will be serious talk about lifting or changing the ban. To begin with, many airports with improved security systems want to raise the bar by introducing a limit on one liter of liquid.
Modern realities are such that so far no more than 100 milliliters of water can be carried on board at any airport in the world. As soon as Milan purchases and installs the entire security system, the ban at these airports will be lifted. Therefore, those who are planning flights from Italy next year will be able to try out new technologies, compare the speed of passage to the "clean zone" and assess the comfort level before boarding.