We are flying to Istanbul...isn't anyone else waiting there?
You can listen to this article in audio format in our podcast:
There have been a lot of changes in Turkey lately for tourists and tour operators. On the one hand, the goals are noble, and on the other they are radical, which inconveniences everyone and can significantly affect the cost of the trip. From April 1, 2020, we will have a tax on accommodation in Turkish hotels, and from the first day of the New Year, a ban on meeting tourists with signs at Istanbul airport has been introduced. That's what we'll talk about.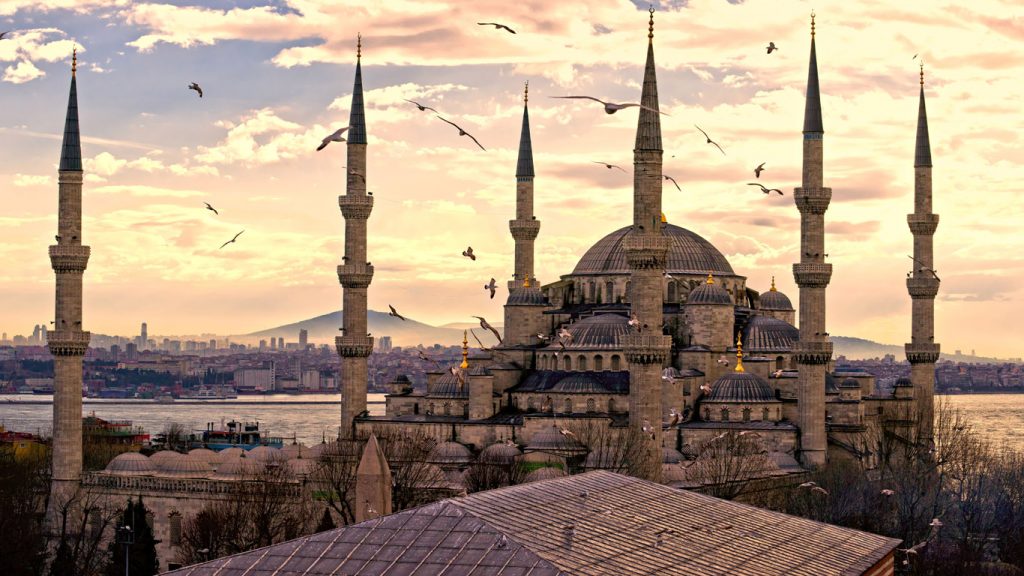 To begin with, there are several airports in the city. Sabiha Gokcen Uluslararasi Havalimani (Sabiha Gokcen) to which mainly budget airlines fly, Istanbul Ataturk Havalimanı (Istanbul Ataturk Airport), but it was closed on April 7 last year, and all its flights were transferred to the New Istanbul Airport (Istanbul Havalimanı). Thus, the new terminal became the main air transport highway of the city. And it was in it that the ban on meeting tourists with signs at the airport began to take effect.
Of course, for those who travel independently, this ban will have almost no effect. You have arrived in Istanbul and are going about your business. But you just won't see taxi drivers with "taxi" signs either. This ban was initially aimed at them, as there were many illegal immigrants offering low-quality services at inflated prices. And thus the airport management company intends to get rid of them.
And so the reverse side of the ban follows, and what should the rest of the greeters do?
Friends and relatives can safely meet passengers in the arrival area, it is not prohibited. Accordingly, the presence of a sign in such a situation will be strange, because people you know meet you. But for those who choose tours, it will be a little more difficult to orient. Of course, the airport has allocated a separate hall for travelers, where representatives of the tour operator can be located. It is small, with a capacity of up to 50 people. And here it is also forbidden to hold signs in your hands, and the names of arriving passengers are displayed on a special scoreboard on the column. And the big drawback of such a system is that tourists have to find this hall on their own using English-language signs. And the cost of such a zone for tour operators will be 4 euros for each passenger. Well, you do understand at whose expense will such a pleasure be? By the way, the penalty for holding signs for the greeters will be 48 euros.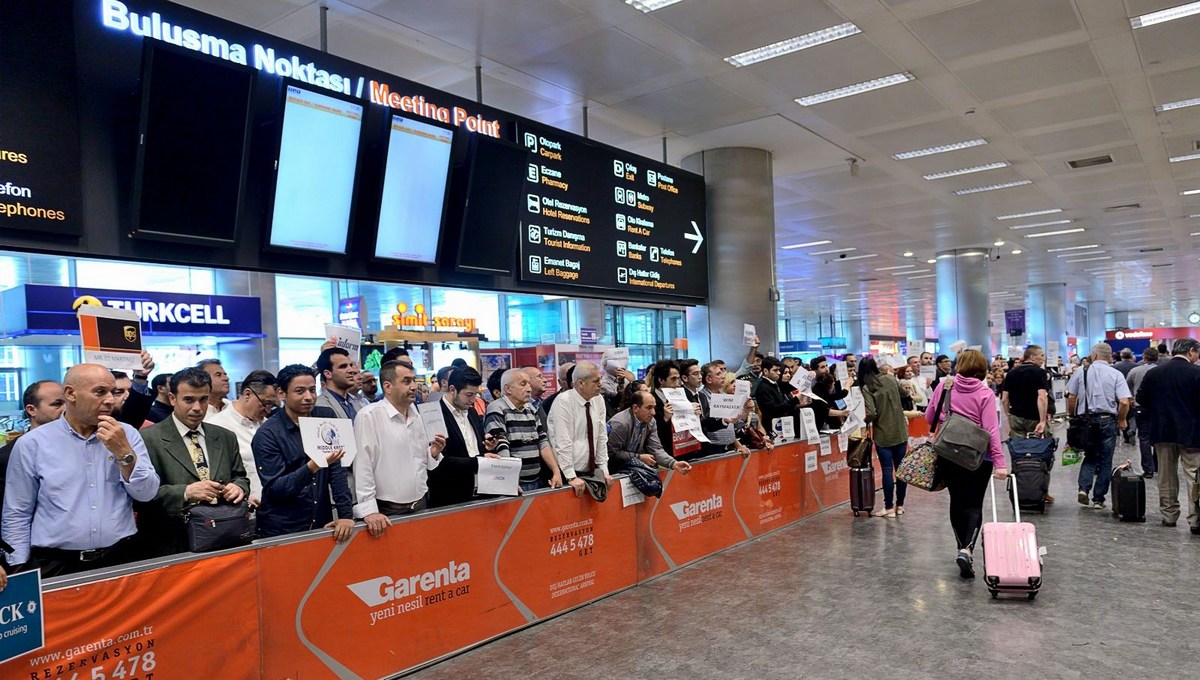 According to many comments on the Internet, so far tour operators manage to meet tourists in branded clothing with the company logo. Complaints from tourists have not yet been received, but the fees of arrivals can be delayed up to two hours.
At the same time, global practice is aimed at a quick and comfortable meeting of travelers and this is used in most airports around the world. Therefore, you can easily meet the tour operator's desk at the exit from the airport, where you will be coordinated and escorted to your transport. Well, the representatives themselves do not need to rush around in the arrival area to find all their tourists. The Association of Travel Agencies of Turkey is also dissatisfied with this ban. Therefore, there is a probability that changes will be made to the ban, or other measures will be invented to combat illegal tourists.
It seems to be a small thing - a sign, and their ban led to a collapse at Istanbul airport.
Therefore, if a tour to this Turkish city is planned in the near future, do not panic. Look for your tour operator according to the form on which the company's logo should be, or a specially designated area. Yes, the search will be delayed, but tourists are not abandoned in such a situation. It is also possible to clarify before departure where the representatives will be by calling the place where the ticket was purchased. If you are an independent traveler, take care in advance of how you will leave the airport, or you can rent a car at special counters and call a taxi. And as an option, request a transfer in advance from the hotel where you will be staying. But even here you will be met without signs, you will need to find out the number of the meeting transport in advance.
Will there be changes in the ban, will it rid Istanbul airport of illegal taxi drivers, or is it just a way to force travel companies to pay for a comfortable meeting of passengers? Share your opinions on this topic in the comments.