S7 Airlines is a guide to your best vacation.
S7 combines three major Russian airlines-S7 (Siberia), Globus and Charlie Airlines. It also includes its own travel company, which works with many directions and aviation technical services.
Passenger transportation is carried out within the country, as well as international. There are two main headquarters – one is located in Moscow (Domodedovo airport), the second in Novosibirsk (Tolmachevo airport), as well as three additional ones in the cities of Vladivostok, Irkutsk and Khabarovsk.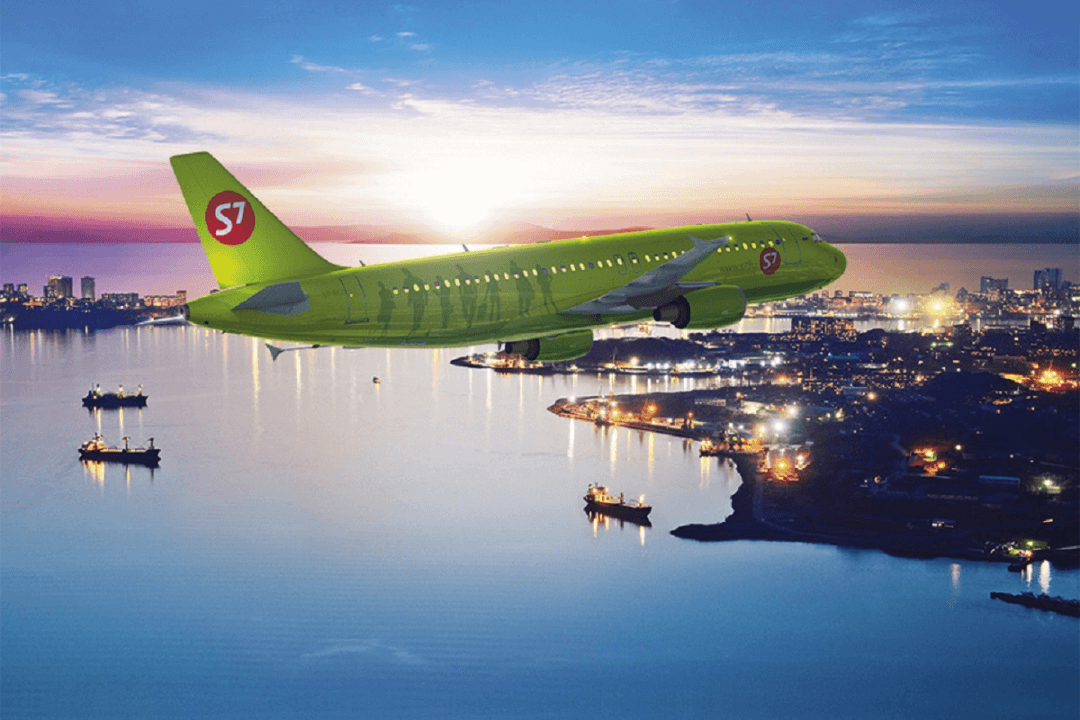 History
The history of the company begins back in 1957, when the first passenger flight to Moscow was made from Novosibirsk airport. It is from this that the S7 originates. In 1992, the airline "Siberia" begins its work. In the summer of the same year, the company was privatized. In 1994, Sibir received admission to international flights, and in 2001 it took Vnukovo Airlines and Baikal under its wing, thereby becoming the second airline in Russia in terms of the number of domestic flights. S7 Group was established in 2005 due to the division of Siberia into separate companies. Since 2006, the airline has officially registered itself under the name S7 Airlines.
Geography of flights
S7 flies to more than 181 cities in 26 countries of the world – Europe, near and far abroad and Asia. Other various directions are served by the largest partner companies on the basis of a code-sharing agreement.
Rates
S7 Airlines provides four air fares:
Economy is Basic. There is a 25% discount for a children's ticket. The choice of a place costs 300 rubles. when buying via the Internet, at the airport ticket offices, the cost is 500 rubles. For high-comfort seats, you will have to pay from 1000 to 4000 rubles. All of the above surcharges depend on where and how far you are flying. Tickets are non-refundable;
Economy Is Flexible. An additional fee is possible for changing the route you have chosen. The ticket is refundable. A 25% discount is available for children. When registering online, you can choose a seat for free, at the airport ticket offices from 300 rubles. The surcharge for high-comfort seats will be from 1000 rubles;
The Business Is Basic. The tariff is not refundable. Children's discount – 25%. Business lounge services are not provided, but there is a separate check-in desk in the airport lounge. The choice of seats is free of charge;
The Business Is Flexible. The free services include: changes in departure dates, flight number and route, choice of seats, use of a business lounge and a separate check-in desk. A discount for children is provided in the amount of 25-50%. The rate is refundable.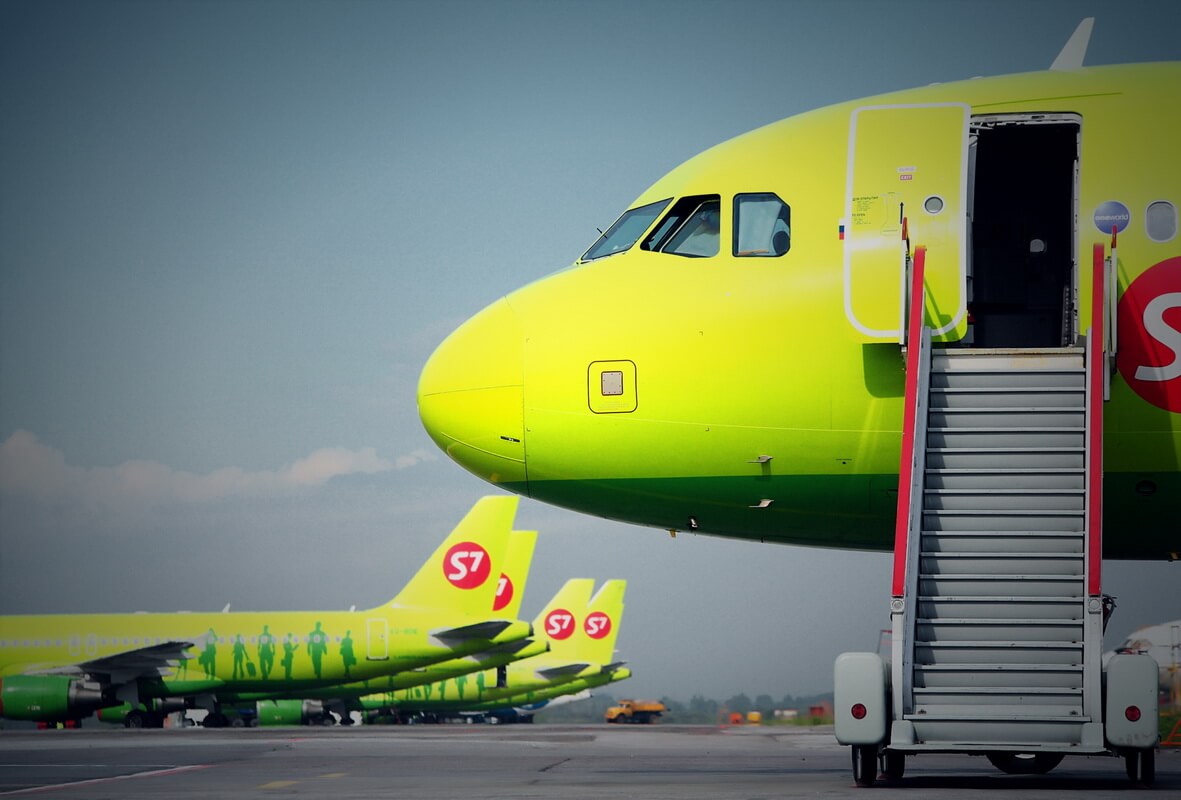 Baggage rules
Economy is Basic. Baggage is not included in the ticket price;
Economy Is Flexible. One piece of luggage is given up to a maximum of 23 kg;
The Business Is Basic. Luggage is allowed up to 32 kg per seat;
The Business Is Flexible. 2 places of baggage transportation each up to 32 kg. You can carry up to 15 kg into the salon.
Hand luggage for all fares of the total weight must be no larger than 55*40*23 see
On-board services
S7 Airlines provides a variety of services on board for your comfortable flight. A few of them:
1. Special meals
If you follow a diet, love comfort and convenience, then this service is just for you. The main thing is to order food no later than a day before departure.
You can choose any food – for babies, children, if you do not like meat, then there is an opportunity to order fish. Vegetarians also have their own menu. Religious preferences (Muslim menu) were not spared either. Gluten-free and low-lactose meals are also provided.
2. Extra Space Service
The service allows you to choose a seat in economy class with a large distance between the seats. These are the first seats after business class and at the emergency exit.
You can get acquainted with the rules and purchase the service at the departure airport and online.
If you are a member of S7 Priority or a loyalty program, then this opportunity is absolutely free for you.
3. Entertainment system
If you are flying on Airbus and Boeing, you can watch movies, listen to music, read books and track the flight on the map. The service is available for all classes of service and is free of charge.
4. Transportation of animals
Do not part with your pets even on long trips. It is possible to transport the animal both in the cabin and in the heated luggage compartment. This applies to dogs, cats and birds.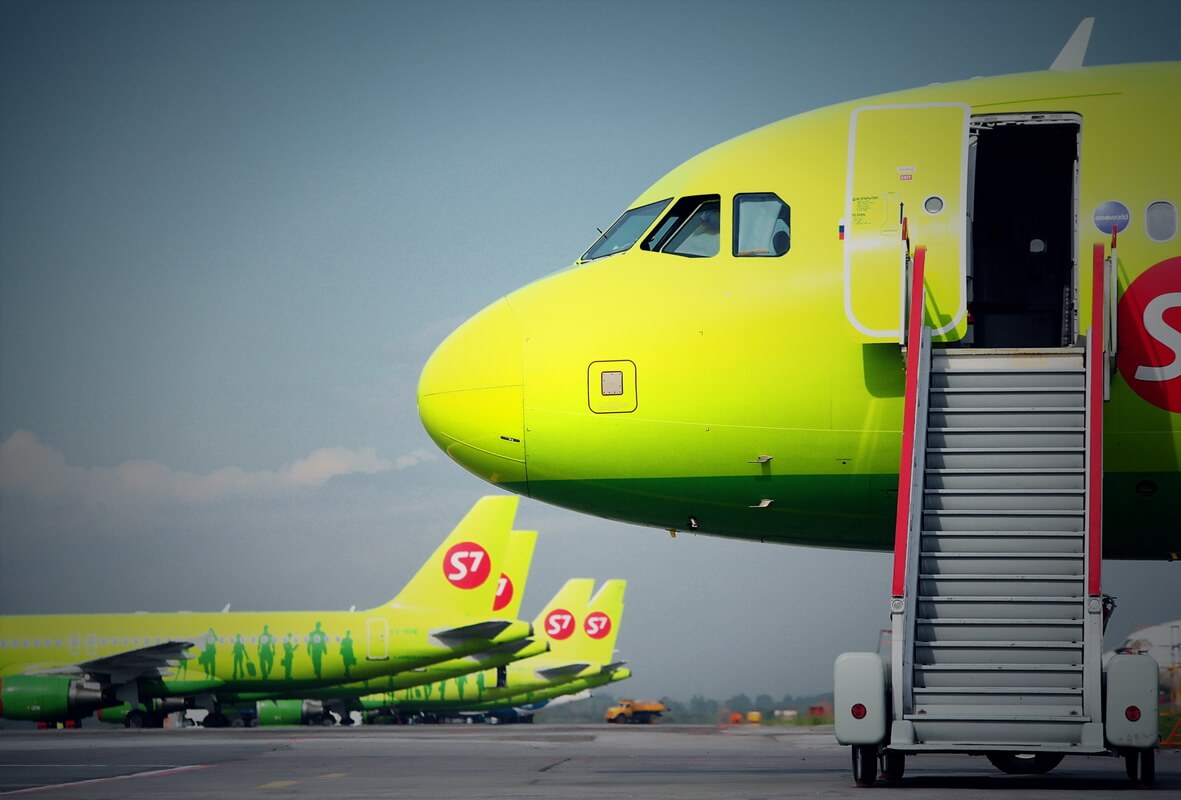 Note to tourists
Please note that the choice of seats is paid if you are not flying business class.
If your luggage is heavier than the norm, you will have to pay an additional amount on top, keep in mind.
The most interesting thing is that you can take anything you want in your hand luggage – outerwear, suits, crutches, walkers, medicines, and even a bouquet of flowers. The main thing is to meet the required kilograms.
Please know that if you have a piece of luggage on your ticket and a child is flying with you, then the latter is also provided with luggage. This is not always discussed on the websites, but you can learn more about the service at the airport. This is not provided for in the Economy Basic tariff, but in all other tariffs the service is absolutely free.
Are you a fan of ski resorts? Transportation of skis, ski poles and snowboard equipment is free of charge.
S7 Airline takes care of its passengers, provides high-quality service and high-quality service. Choosing this company, your flight will pass without worries and stress with maximum comfort.