Helsinki-Vantaa Airport is the main airport in Finland.
Helsinki-Vantaa Airport is the main air gateway of Finland. It is located 17 kilometers from Helsinki and 5 kilometers from Vantaa. Its opening was timed to coincide with the opening of the Summer Olympic Games, which were held in Helsinki in 1952. We will analyze all the routes, how to get to the airport, what services and entertainment it offers.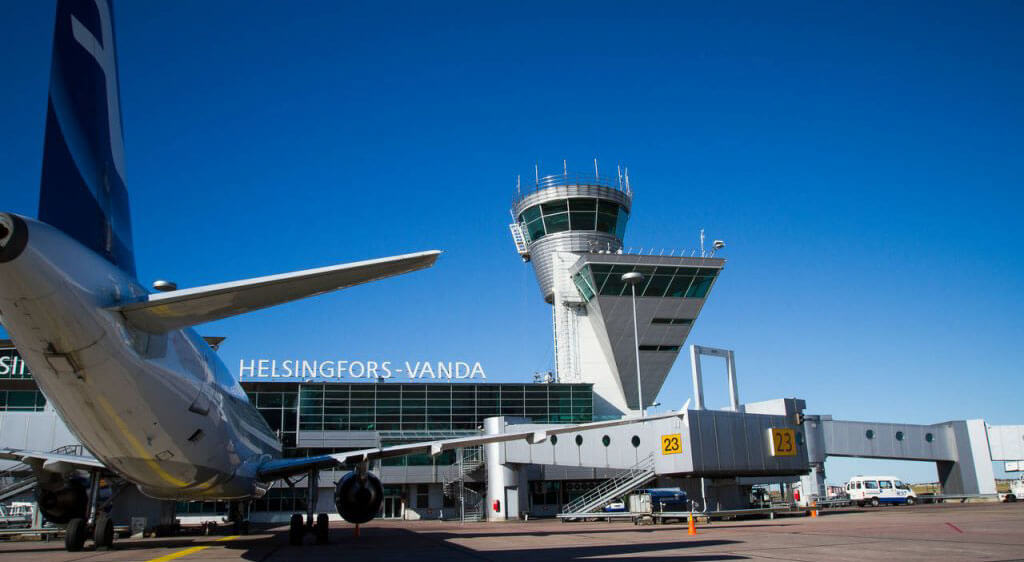 First of all, it is worth noting that Helsinki Airport is a popular transfer service, as well as the best airport in the northern part of Europe and in all of Finland. More than 90% of the country's international flights are carried out here, in addition, it is an important air transport hub between Europe and Asia. The annual passenger traffic is more than 15 million people. This popularity is due to the large number of low-cost meters, thanks to which you can travel on a budget. During the high tourist season, the number of flights to resort countries increases significantly. Such as Egypt, Turkey, Thailand and others. The airport is also a popular transit airline.
There are various ways to get to or from the airport. You can get from any part of Helsinki and Vantaa by car. More often, tourists book a transfer from or to the hotel in advance. In some hotels, it is free or included in the price of accommodation. In addition, you can call a taxi, but the pleasure will not be cheap. For one or two passengers, the cost of the trip will be 29 € -40€, for two or three 45 € - 55 €. Regardless of age, children are considered passengers, which means that you can also reserve a seat for them. Also, if you prefer to travel by car, you can use a rental service, and not only from Helsinki and Vantaa, about 170 kilometers from the airport are the cities of Tampere and Turku from which you can start your journey. In both cases, we recommend booking services in advance, as they will be cheaper and save time.
Another way to get to the airport is by bus. From the city center (departure from the railway station square) of Helsinki there is a bus 615, it moves without stops, the journey time will be 35-50 minutes. Regular bus service to the airport is carried out continuously without time delays. The 620N bus runs at night. If you are coming from Vantaa, then you need to take bus 61 (Tikkurila district). Finnair offers its passengers its own bus services. You can also get to the airport from other districts of the capital region. This is a cheap and convenient option.
Trains run between the airport and Helsinki Central Station. It is important to know that if you arrived at the station by the Allegro train, be sure to save your ticket, it is valid for traveling by train to the airport! It is valid for 80 minutes from the moment of arrival of the train. In other cases, you will need to buy tickets for trains marked with the letters P and I. The train ride will take 30 minutes.
Helsinki-Vantaa Airport has two terminals T1 and T2. The first one serves flights to the countries belonging to the European Union, the second one serves flights to other destinations. Both terminals are connected by a convenient passage. However, this division is conditional, international flights are periodically accepted by the "domestic" terminal and vice versa, so we advise you to clarify before arriving at the airport from which terminal your departure will be made. Even if you find yourself at the airport for the first time, it is equipped with a convenient navigation system, a large number of information boards and electronic monitors that will make it easy to navigate. Please note that information about the start of boarding and departure of the flight is not announced over the speakerphone, so you should track your flight on electronic scoreboards. There are more than 110 destinations where you can go from the airport, they are discussed by many air carriers, both local and foreign. For example, Finnair, AegeanAirlines, BritishAirways, Norwegian Airshuttle, TUIflyNordic ,Aeroflot and others.

Helsinki Airport is distinguished by excellent technical equipment, a combination of modern technologies and environmental friendliness, cozy waiting rooms and recreation areas. Free high-speed Wi-Fi is available throughout the terminal, there are sockets, USB stations and cabinets for charging equipment and gadgets, as well as free drinking water is provided. As in all major air hubs, cafes, bars, shops (including Duty Free) are located on the territory of the terminals. There are also car rental points, information and service points, playgrounds, lockers for storing luggage and outerwear, currency exchange, conference rooms, VIP areas. There is a Crystal Beauty Center beauty salon and a Finnish sauna in the Finnair lounge, GoSleep folding capsule chairs in the waiting area, specially designated places for Suvanto work. Near the airport and on its territory there are hotels: GLO hotelli Helsinki Airport, Hilton hotelli Helsinki Airport, Hotellit Helsinki-Vantaan lähistöllä, capsule hotel Uniputki GoSleep.
There is also entertainment to pass the time. It offers an observation deck, which consists of two parts: an outdoor terrace and a covered terrace. It is located about 150 meters from Terminal 2. The outdoor terrace is only available in summer. The platform offers a view of the runways. There is also a panoramic terrace at exits 27 to 29. Photos, sculptures, paintings and aviation-themed installations are displayed throughout the airport. In addition, for an additional fee, you can book a tour of the airport, as well as the city of Helsinki. If you have just finished reading a book and would like to read another one, you can change books at the book exchange point in the Kainuu Lounge (exit 31). If you are interested in airplanes, then you can visit the Finnish Aviation Museum in a 20-minute walk. There are about 80 aircraft in his collection, as well as many other aviation-related objects. In the museum, you can also visit yourself as a pilot, sitting in a special simulator.
We hope that this information will be useful to you on one of your trips, when you find yourself at Helsinki-Vantaa airport. And if you like to travel, sooner or later you will find yourself here. In one of the best airports on the globe and, of course, in Europe.